Conference Report
This major conference brought together 120 delegates and around 60 speakers over two days in July 2013.
Events began the evening before the conference, with a concert in the historic setting of St Michael's Church, Swansea, led by Laurie Stras (Music, University of Southampton). Laurie and her choir, the Celestial Sirens, performed a selection of 16th-century motets written for convents in Italy. This was a great introduction to the conference themes, showing how practice-led and creative research can help to develop our understanding of research questions in the Humanities. You can hear an audio clip of the concert recording here and watch a clip here.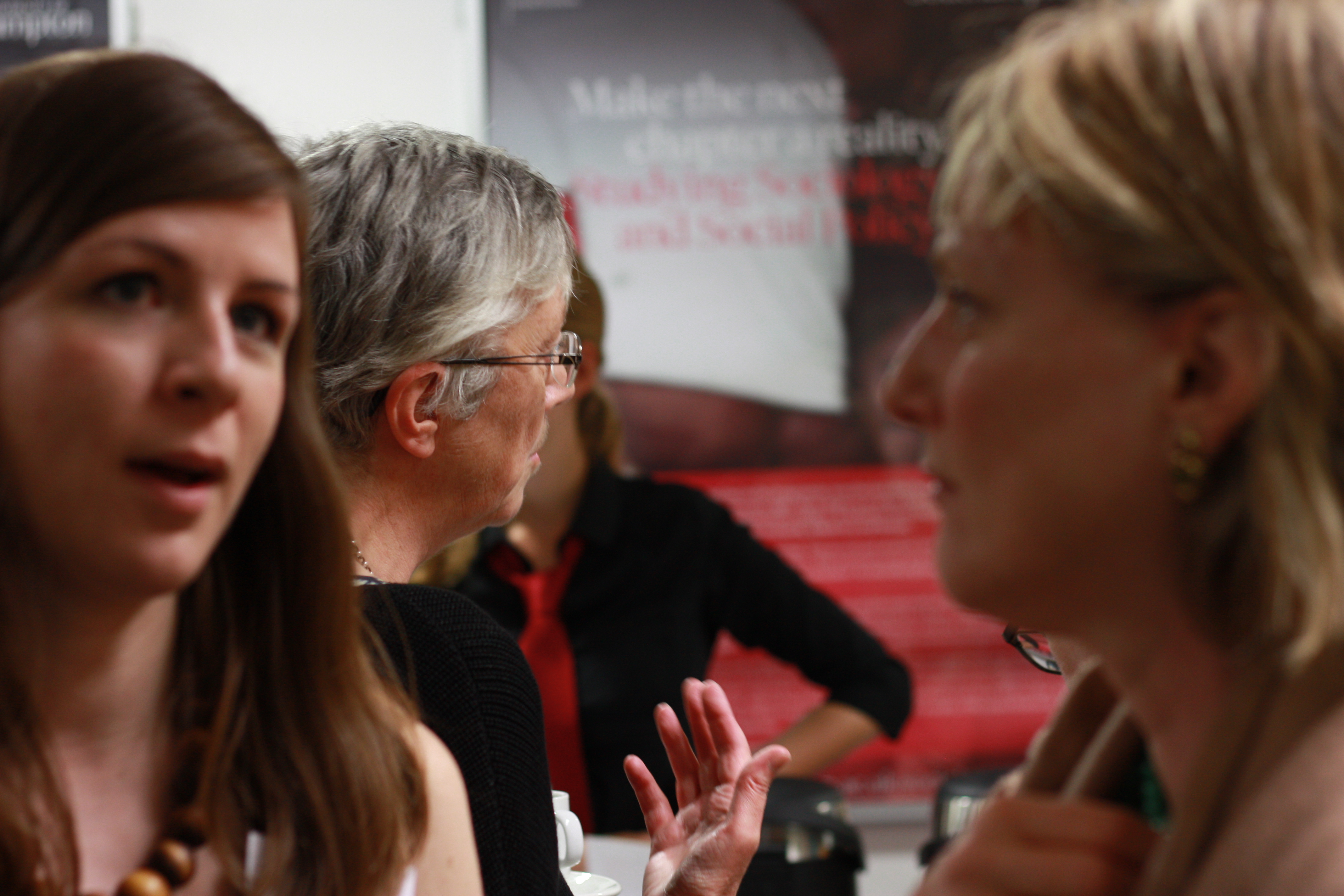 The conference itself was a lively event, with a warm and inclusive atmosphere and plenty of opportunities for discussion, participating and networking. Our opening plenaries on Wednesday morning raised some questions and themes which ran throughout the conference. John Stack (Tate) discussed the challenges of the digital archive and asked us to think again about dichotomies of 'authority' and 'audience'; Dominic Oldman (British Museum) compared the digital archive to a Wunderkammer or 'Cabinet of Curiosities' and gave us a very entertaining insight into references to the British Museum in twentieth-century literature; Joanna Sofaer spoke about her project on the 'newly invented' materials of Bronze Age Europe and how a team of 'makers' helped her to explore creativity, as well as the place of affect and emotion in scholarship.
On Thursday, our plenary speakers again approached the question of Knowledge Exchange from their own backgrounds and perspectives. Anna Eavis (English Heritage) talked about the 'Britain from Above' project and how the public are contributing to this amazing resource. She ended with a very moving film made in collaboration with a community in Scotland. Matthew Dodd (BBC Radio Three) reflected on the BBC's involvement in the 'New Generation Thinkers' scheme, and also had some advice for academics sharing their work in the media. 'Leave your peers at the door' was one memorable phrase – be prepared to say what you think, give a clear message and go beyond your narrowly-defined research 'comfort zone'. Mark Llewellyn (AHRC) gave a very informative overview of the AHRC's position on Knowledge Exchange. He talked about the transition from 'Transfer' to 'Exchange' and the emphasis on reciprocity and collaboration. He suggested that, rather than 'follow-on' activity or 'impact' at the end of a project, we should think about Knowledge Exchange as part of the 'evolutionary process' of our work.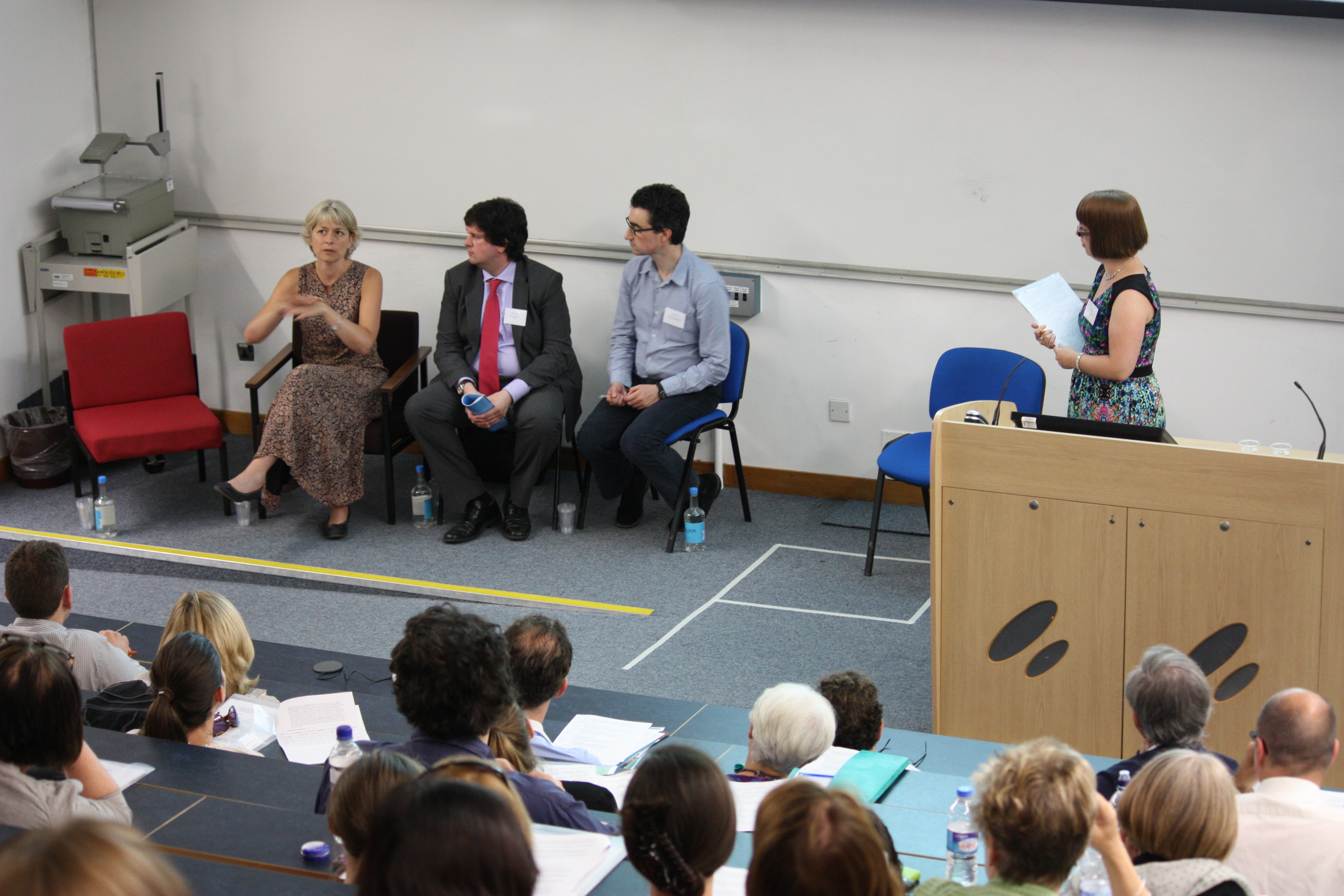 The conference also included a launch for the 'Discover Medieval Chester' online resources and a roundtable discussing the project. Other highlights across the conference included papers from the Public Catalogue Collection on their huge archiving / access project, Julian Richards of the Archaeology Data Service on assessing the 'value' of what it provides, artist Nayan Kulkarni on his site-specific artworks and collaborations with local communities, and the CAER Heritage project in Wales. Two AHRC-funded KE Hubs led sessions (Creativeworks London and Design in Action, Dundee) and the University of Birmingham led a workshop on questions including how we measure 'success' when diverse partners are involved in a project. The Chinese University of Hong Kong gave us a showcase session which included discussion of the new Hong Kong Academy of the Humanities and the university's Research Centre for Human Values, as well as current research / Knowledge Exchange in sign linguistics and media.
As a whole, the conference showed the wide variety of processes and practices which can shape innovative, high-quality research. It emphasised the bilateral nature of true Knowledge Exchange and asked us to enlarge our understanding of scholarship to include these new creative colorations and modes of enquiry. There have been a number of suggestions that this should become a regular event – watch this space!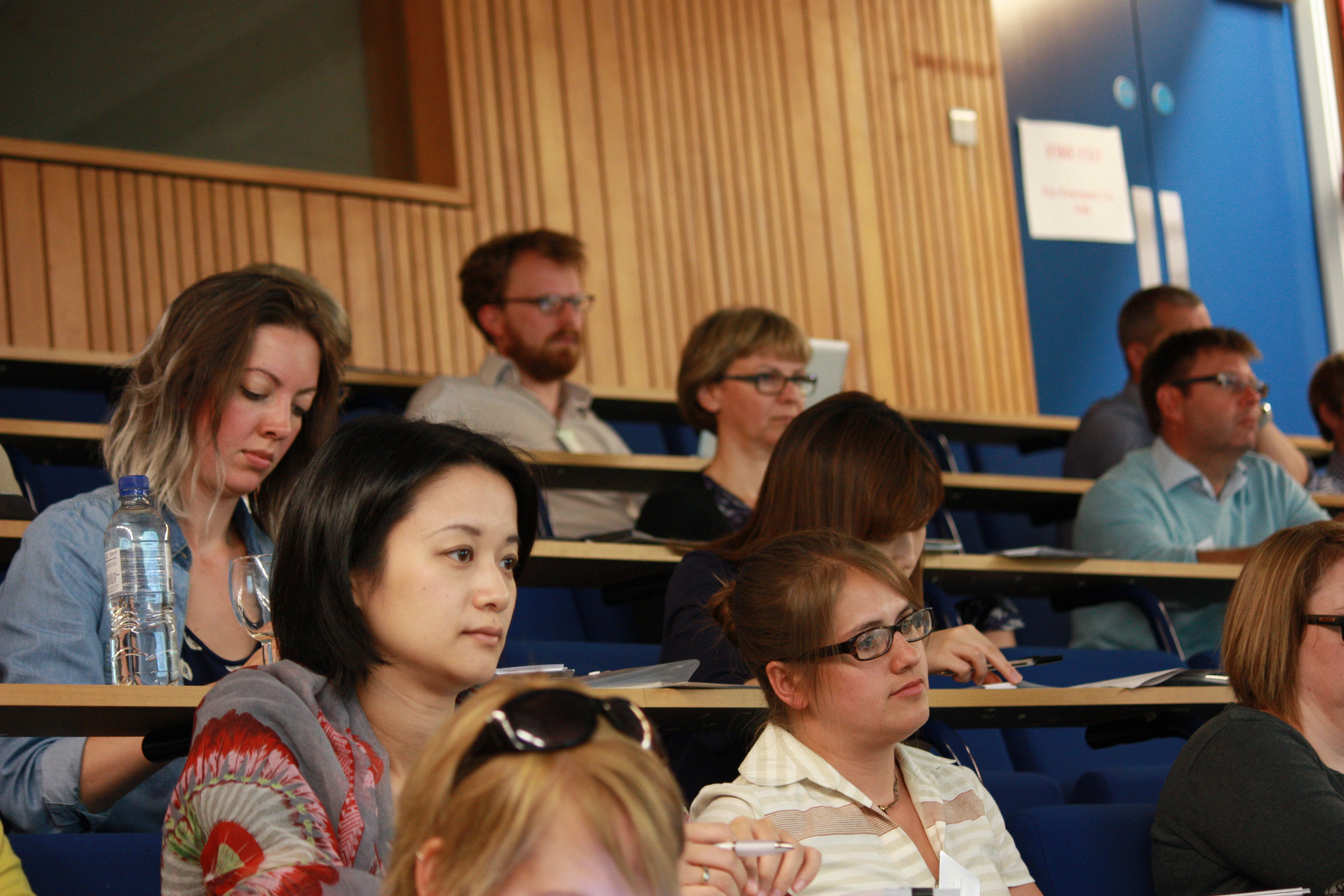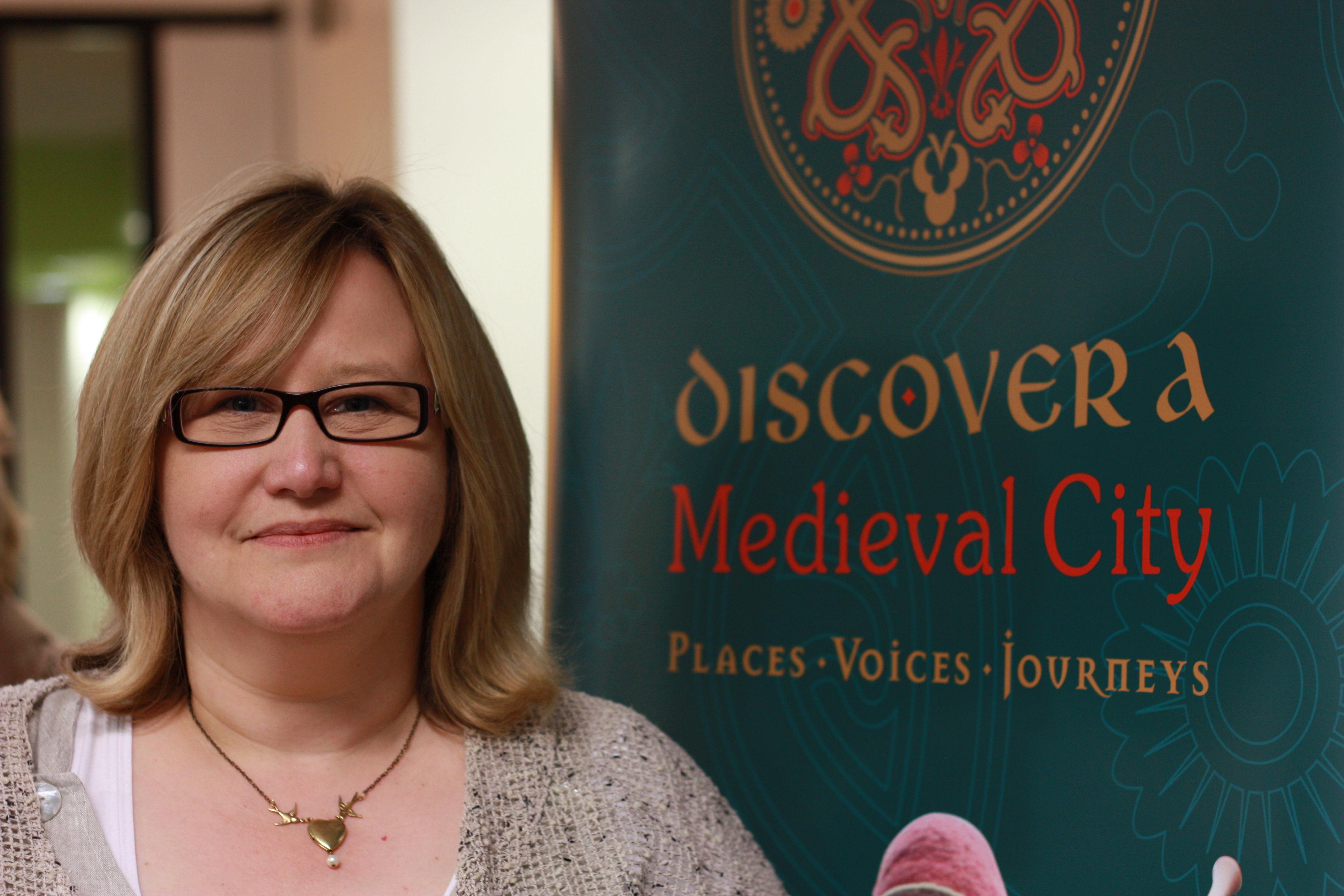 Sue Hughes, Grosvenor Museum, Chester
Matthew Dodd, BBC Radio Three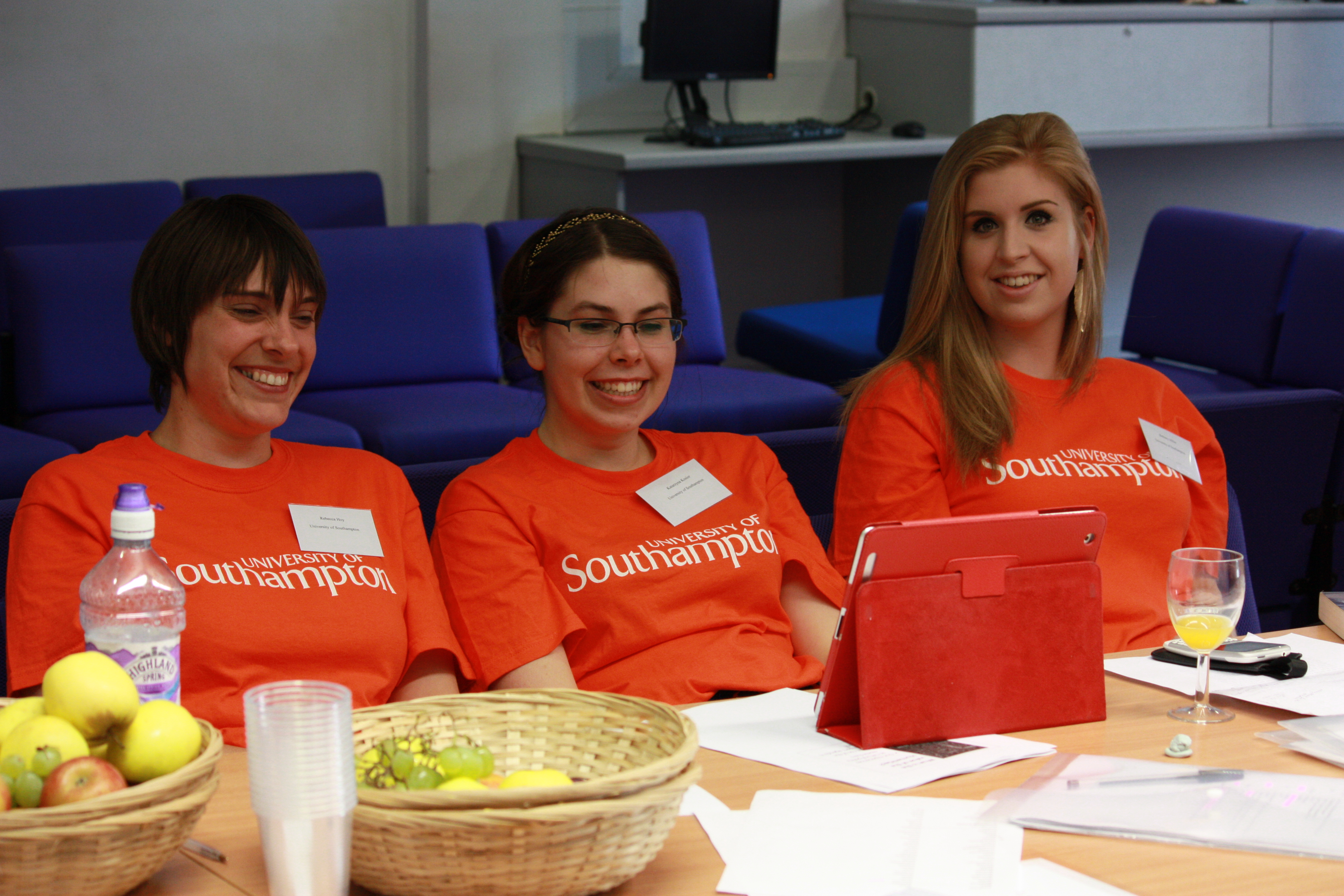 Three of the amazing student volunteers!
(Pictures courtesy of Jane Reckord.)